Education and Training
1995  Master of Public Health, University of North Carolina at Chapel Hill, USA.
1989  Medical Doctor, University of Gajah Mada, Yogyakarta, Indonesia.
Employment history
2009 – 2012 School Doctor Green School, Bali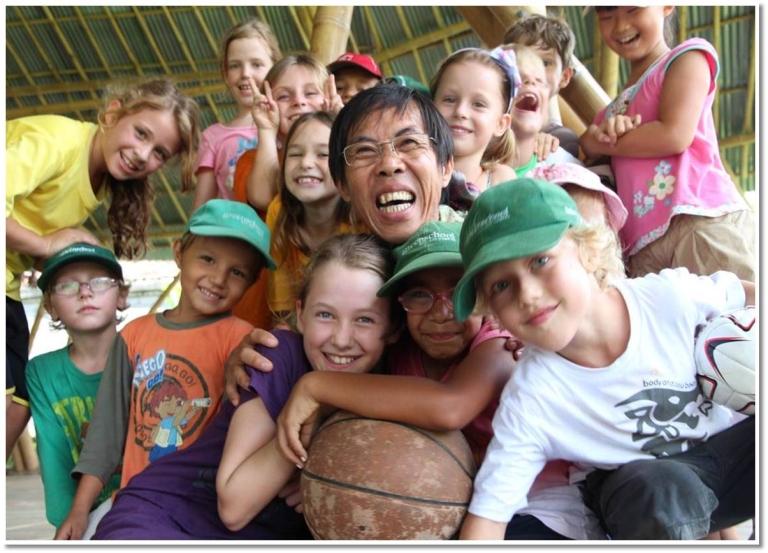 2006 – 2008 Deputy Team Leader EPOS Health Consultants (Germany-based), Lombok Island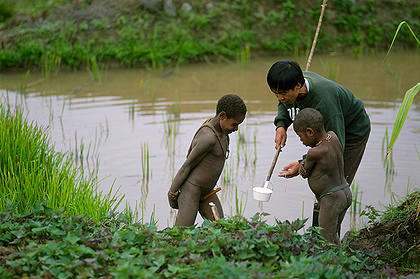 2004 – 2006 Hospital Doctor Catholic Mission, Flores Island
1999 – 2002 Project Manager and Researcher  US NAMRU-2 (United States Naval Medical Research Unit), Papua Provinces. A two-year study to find out the impacts of different geography, climate and ethnic groups of malaria epidemiology, and its correlation with protozoa and worm infections.
1998 – 1999 Researcher Menzies School of Health Research (Australia) in East Borneo and Papua Set up and ran a study to find out the role of Nitric Oxide in Malaria immunity.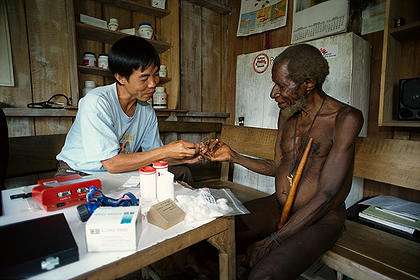 1994 and 1996 – 1997 Public Health and Doctor SOS International in Freeport mine (Papua) and KPC Mine (East Kalimantan). Evacuated patients from remote areas in Papua and Kalimantan. Provided health service to the indigenous people living around the mine.
1992 – 1994 Project Manager, Lab Supervisor and Researcher US NAMRU-2 Jayapura, Papua Province. Managed a research lab supporting studies on tropical medicine in Papua. Most study sites were transmigration areas and indigenous villages.
1990 – 1992 Hospital Head Catholic Mission , Asmat, Casuarina Coast, Papua Provided hospital-based and mobile services to hunter-gatherers in holoendemic malaria and filariasis areas of the tropical rainforest.
1990 – 1992 Head of Primary Health Center Ministry of Health, Asmat,Papua
Volunteer Experience and Personal Works
Set up electronic catalog for libraries of international schools in Bali and Lombok islands
Surgeon assistant and on-site doctor of Panti Rapih Hospital during the earthquake in Yogyakarta (2006, while on leave)
Refugee doctor in the Grand Valley of Baliem (2000)
Malaria consultant of the hospitals in northeast Papua (1999)
Flying doctor of the Missions in the Central Highland (during the prolonged drought caused by El Nino 1997 –1998) and in the Star Mountain Range (during a malaria outbreak 1989)
Emergency room assistant of the Hospital of the University of North Carolina at Chapel Hill, USA (1995)